Saris MAG + cyklistický trenažér
Žiadne vychytávky, alebo nadštandard. Ak hľadáte jednoduchý spôsob, ako jazdiť na bicykli v interiéri-našli ste ho. Jednoducho pripojte trenažér k zadnému kolesu svojho bicykla a pedálujte preč. Navyše Mag ponúka päť úrovní odporu, takže si môžete prispôsobiť každú jazdu podľa svojich predstáv.
Magnetický odpor.
Káblový ovládač - menič odporu s montážou na riadidlá.
Hlučnosť: (32 km/h) 72 - 76 db.
Technológia: Magnetický Odpor/záťaž Lineárna, 5 - stupňová.
Ovládanie odporu: Manuálne na riadidlách bicykla cez menič odporu.
Max. šírka plášťa: 2" (51 mm).
Veľkosť kolies: 650b, 700c, 26", 27", 27,5", 29".
Šírka: QR 120 mm, 130 mm, 135 mm.



Chcete si zatrénovať s virtuálnou aplikáciou Zwift, alebo Rouvy?
Všetko, čo potrebujete k tomuto trenažéru je senzor (snímač) rýchlosti/kadencie. Zakúpiť si môžete na tomto odkaze, kde sa aj dozviete, ako postupovať.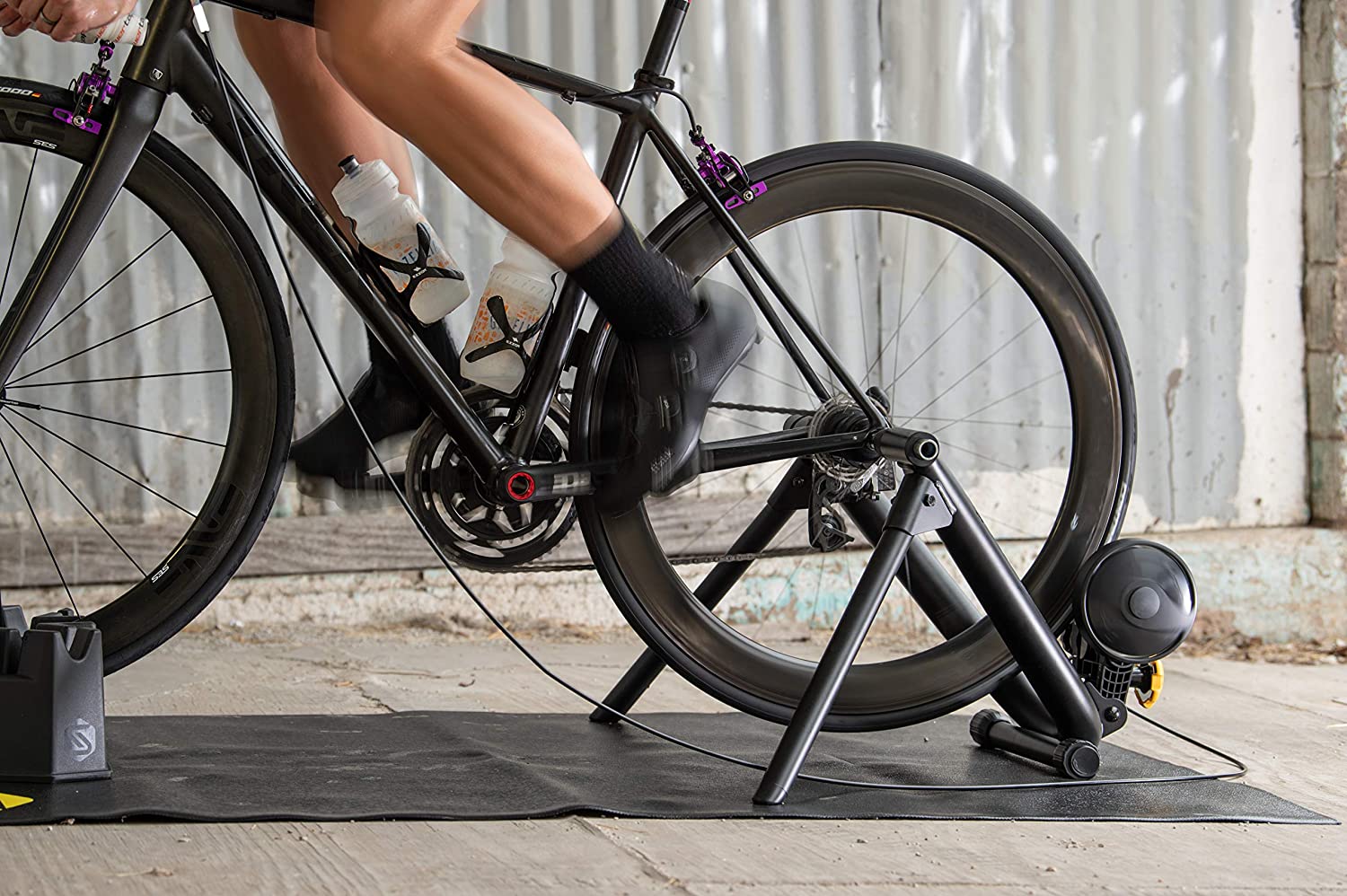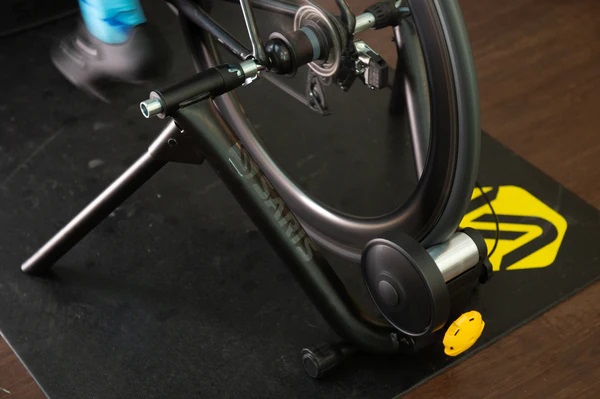 Samozrejme, že lepšia je jazda vonku na ceste alebo v lese. No jazda vo vnútri je lepšia, ako žiadna jazda. 5 stúpňov lineárne záťaže s magnetickou brzdou Vás posunie bližšie k realistickým podmienkam, na ktoré ste zvyknutý. Saris MAG + má integrovaný menič odporu, ktorý namontujete priamo na riadidlá bicykla. To znamená, že pre zmenu intenzity odporu trenažéra nemusíte schádzať z Vášho bicykla. Mag + môže byť Vašou investíciou, kedže ako všetky naše trenažéry výrobca ručí za celý aparát a jeho bezchybný chod do doby, pokiaľ ste jeho vlastníkom. Robustná a pritom ľahká oceľová konštrukcia s nastaviteľnými stabilizačnými ramenami zaručí úplnú a nekompromisnú stabilitu počas tréningu. Ak chcete trénovať s virtuálnou aplikáciou, potrebujete k tomu len senzor rýchlosti, cyklotrenažér Mag je kompatibilný so Zwift, Rouvy, CycleOps aplikáciami. Odporúčame používať užšie plášte, alebo plášť vyrobený špecificky pre použitie s trenažérom.
Produktové video.
Tréning s virtuálnou aplikáciou
Mag, Mag+ a Fluid sú klasické trenažéry, ktoré síce nemajú funkcie "smart" trenažérov, avšak aj tieto môžte používať v spojení so Zwiftom. Rozdiel je v tom, že klasický trenažér Vám neponúka automatickú zmenu odporu v závislosti na teréne a obtiažnosti profilu trate v Zwifte. Spoznáte to podľa poklesu Vašej rýchlosti v hre a, čo pocítia Vaše nohy pri stúpaní, kedže musíte vynaložiť väčšie úsilie. Takisto Zwift Vám ponúkne len výkonnostné dáta podľa ich vlastného algoritmu, na rozdiel od dát zo smart trenažéra.
Nezáleží na čase, počasí, alebo mestskej zápche, s jednou z virtuálnych aplikácií si môžete užiť jazdu kdekoľvek a kedykoľvek. Jednoducho stačí pripojiť trenažér, nasadnúť a už len jazdiť. Zdieľajte trasy so známymi a priateľmi a porovnávajte sa s ostatnými užívateľmi, pričom máte pod kontrolou všetky tréningové dáta.
Pre dosiahnutie tých najlepších tréningových zážitkov nebola u trenažérov Saris obetovaná jediná vec. Všetky naše modely sú kompatibilné so všetkými virtuálnymi tréningovými aplikáciam ako sú Zwift, Rouvy, TrainerRoad, a ďalšie.
A ak aj nevlastníte trenažér so "smart" funkciami, nevadí. Aj klasický trenažér pripojíte rýchlo a jednoducho za pár minút k Vašej preferovanej virtuálnej tréningovej aplikácii s pomocou externého ANT+ alebo Bluetooth senzora.
Reviews
No customer reviews for the moment.
You're reviewing "Saris MAG + cyklistický trenažér"