SeaSucker Monkey Bars BIKE adaptér
Teraz môžete využiť strešný nosič aj na prevoz bicykla na streche auta. Adaptér pozostáva z úchytných konzol vyrobených na použitie s nosičmi Monkey Bars, univerzálneho HUSKE držiaka a konzoly s integrovaným velcro popruhom na bezpečné uchytenie zadného kolesa bicykla.
---
Dôležité: Toto je originál SeaSucker produkt, vyrábaný z najkvalitnejších materiálov pod značkou "Made In USA", ktoré na rozdiel od lacnejších imitácií dostupných na trhu predĺžia a zvýraznia funkčnosť produktu a majiteľovi prinesú úžitok na dlhé roky.
---

Originálne príslušenstvo.
Adaptér pre strešný nosič SeaSucker MONKEY BARS na uchytenie 1 bicykla.
Materiál: Hliník.
Jednoduchá inštalácia šesťhranným kľúčom.
Jednoduché osadenie.
Vyrobené v USA.
Unikátny doplnok pre strešné priečniky Monkey Bars, na ktoré sme dlho čakali.
Táto sada neobsahuje žiadny s adaptérov na daný tip vidlice bicykla, požadovaný adaptér vyberte z ponuky nižšie - viď príslušenstvo.
V posledných rokoch boli výrobcami prevzaté a zavedené nové štandardy pre uchytenie predného kolesa. Dve dnes najznámejšie a najpoužívanejšie sú rýchloupinák, tzv. Quick-Release a pevná oska (Thru-Axle).
Rýchloupináková oska má integrovanú páčku, po ktorej uvoľnení koleso z vidlice akoby vypadne. Preto tieto typy vidlíc nazývame tiež "drop out" vidlice.
"Thru-Axle" využíva na uchytenie kolesa vysúvateľnú pevnú osku, ktorá môže mať priemer 9 mm, 12 mm, 15 mmm alebo 20 mm.
Šírka vidlíc môže mať takisto viac rozmerov, a preto pred použitím aero strešného nosiča prichádzajú výzvy a otázky týkajúce sa výberu typu a spôsobu uchytenia vidlice.
Práve na tento problém vyvinul SeaSucker univerzálny systém na uchytenie vidlice, ktorý bol nazvaný HUSKE.
Takže, čo to vlastne HUSKE je? Názov je akronymom pre anglické "HUb Standards Keep Evolving". Základom je univerzálny držiak, do ktorého je možné zasunúť koncovky zodpovedajúce požadovanému typu uchytenia kolesa. Výsledkom je možnosť prevozu nasledovných typov bicyklov.
9 mm x 100 mm QR - rýchloupinák (Quick-Release)
12 mm x 100 mm Pevná oska (Thru-Axle)
15 mm x 100 mm Pevná oska (Thru-Axle)
15 mm x 110 mm (BOOST) pevná oska (Thru-Axle)
20 mm x 100 mm Pevná oska (Thru-Axle)
20 mm x 110 mm Pevná oska (Thru-Axle)
Seasucker HUSKE je zalistovaný ako samostatný produkt, ktorý si môžete zakúpiť zvlášť, alebo ako sadu aj s príslušnými koncovými adaptérmi (vyberte z ponuky vyššie).
Ak potrebujete prevážať bicykle z inou typovou konfiguráciou uchytenia kolesa, je možné použiť samostatný SeaSucker HUSKE držiak bez koncových adaptérov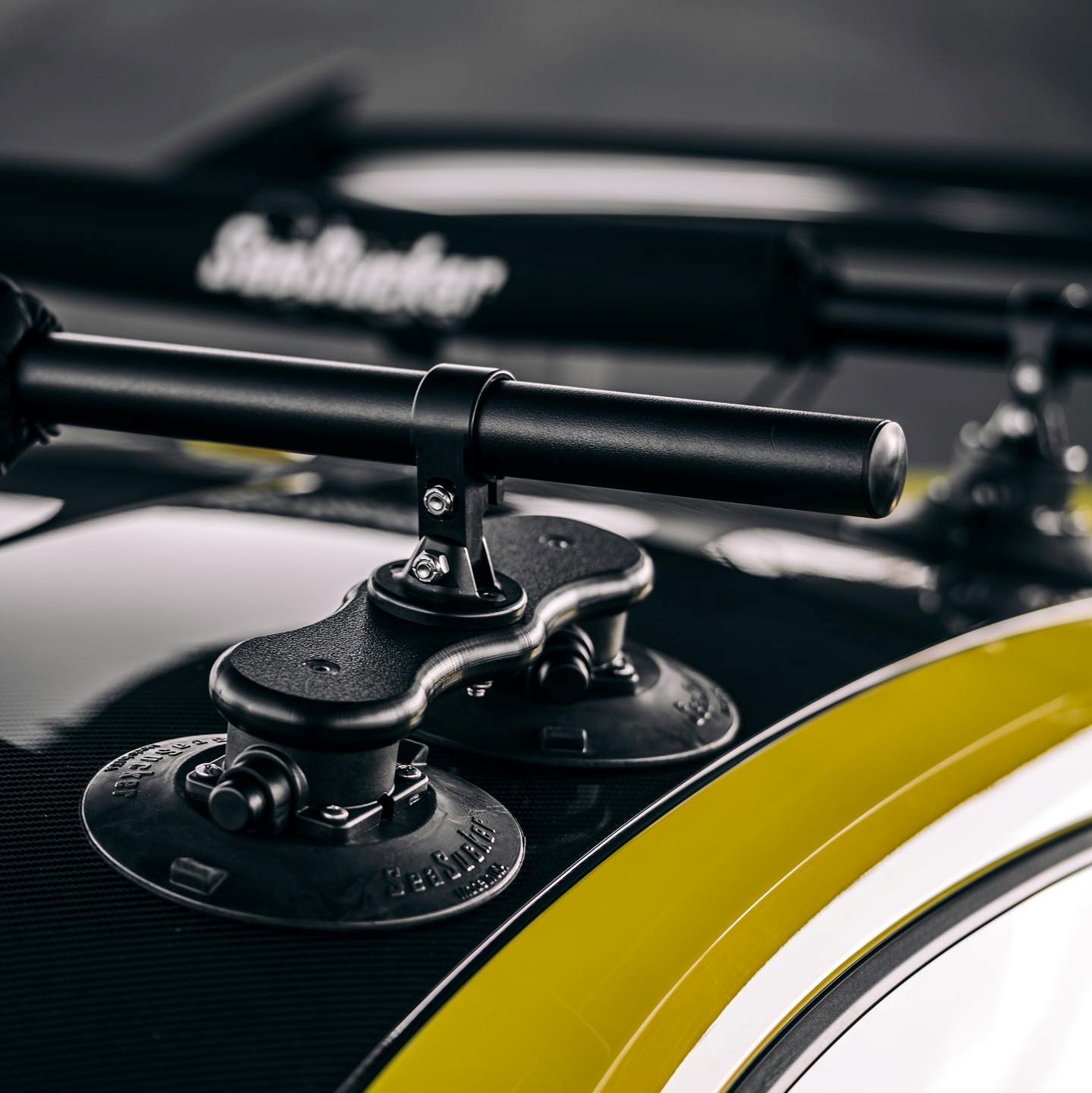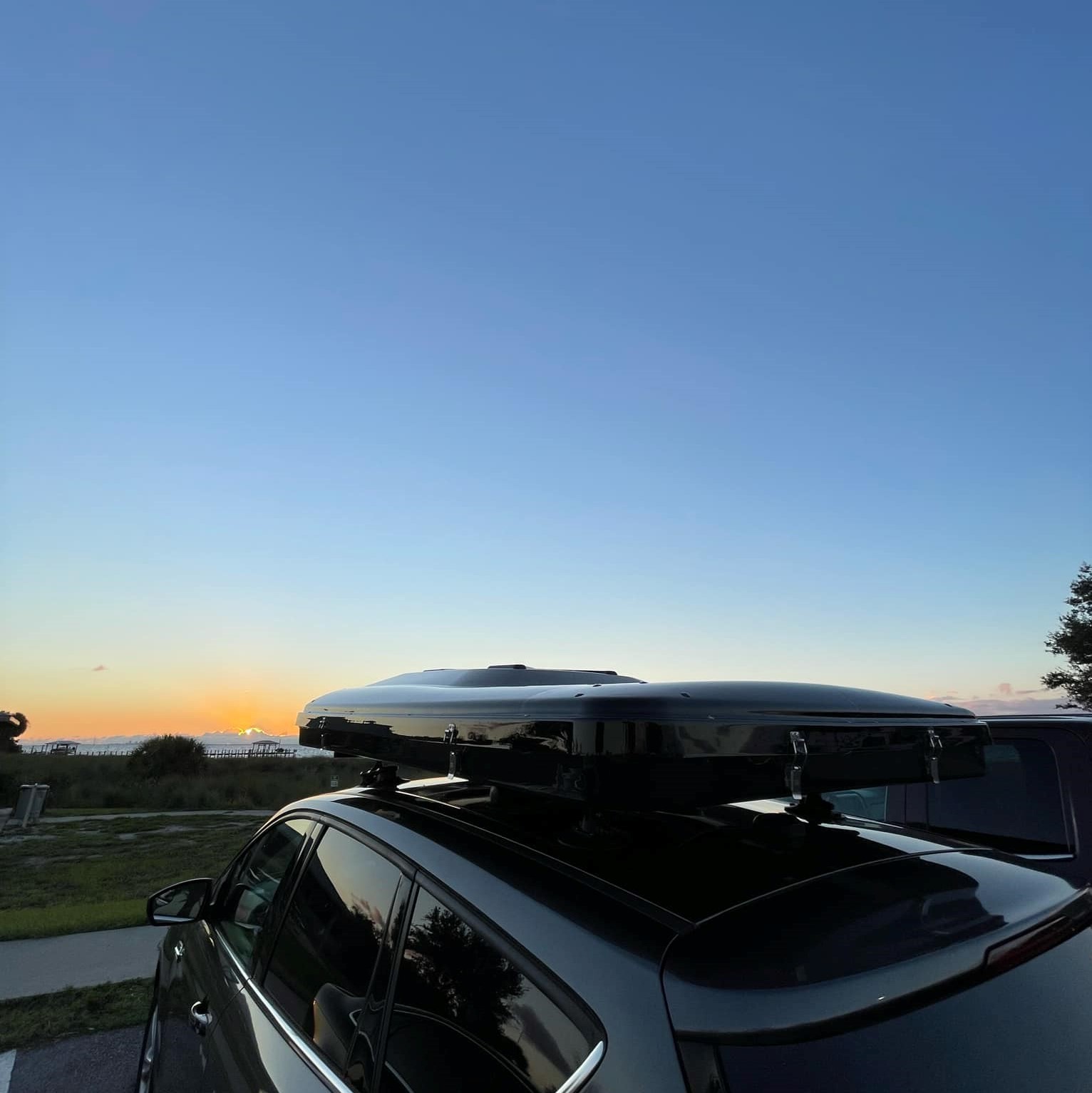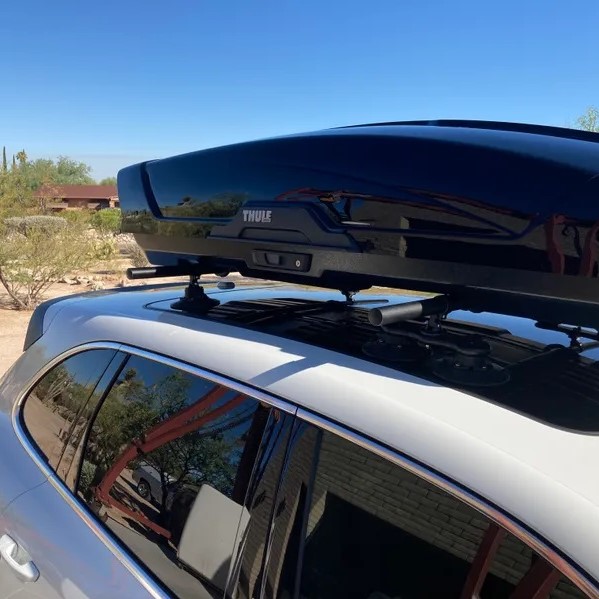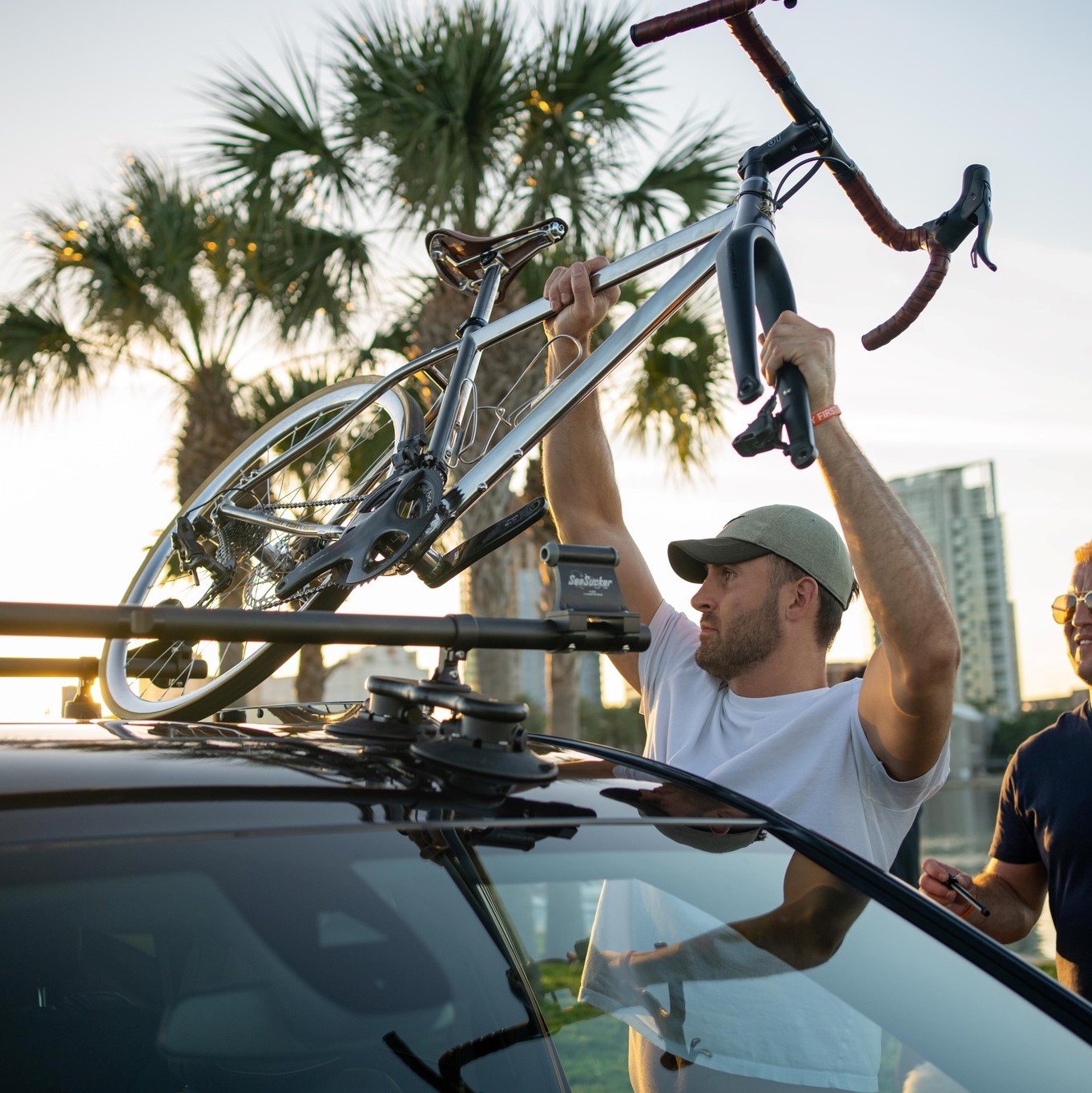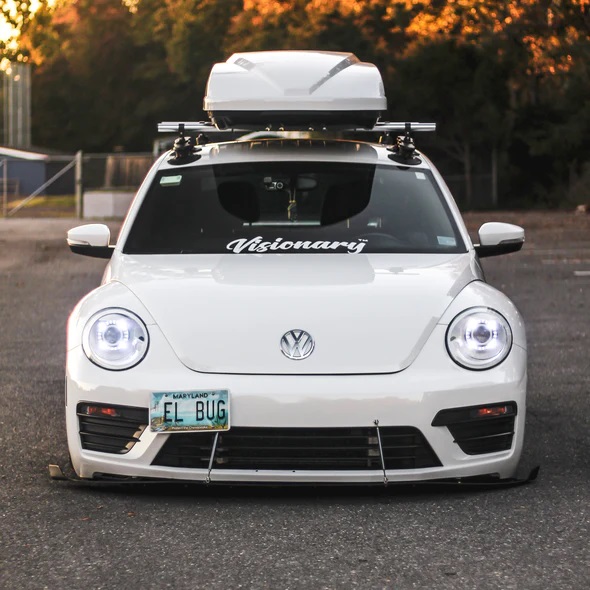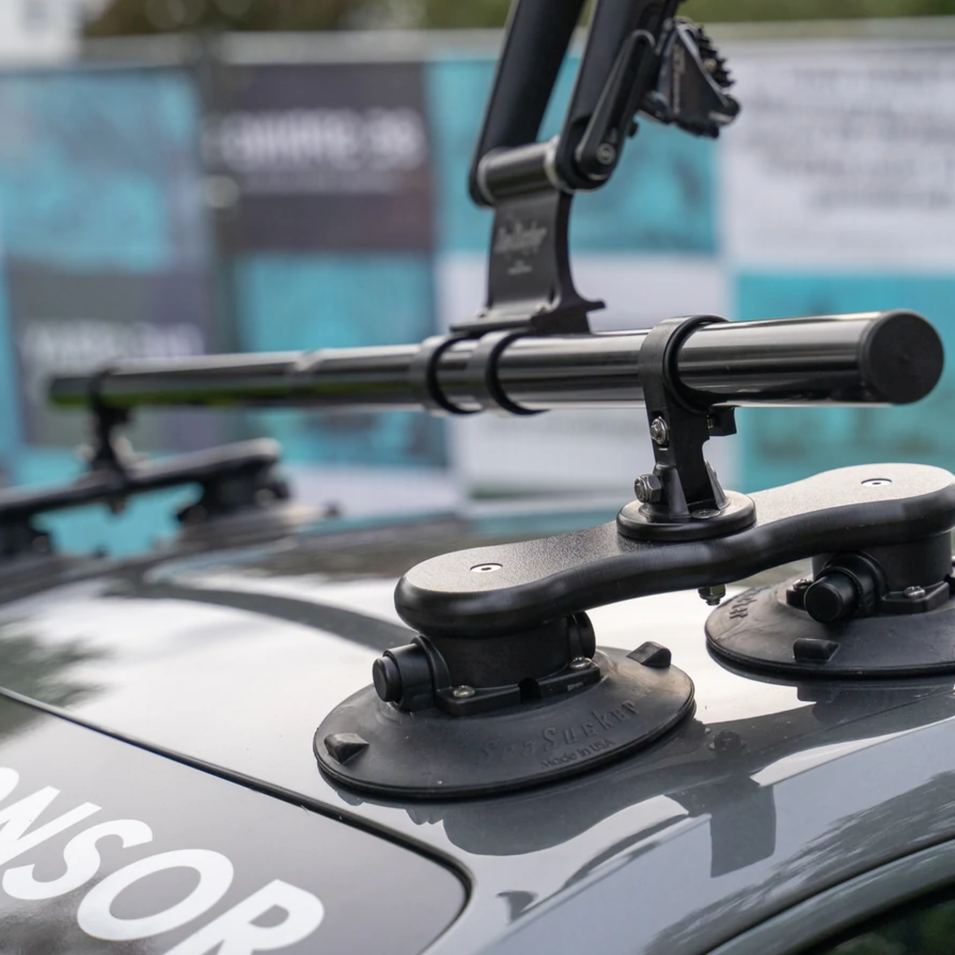 Reviews
No customer reviews for the moment.
You're reviewing "SeaSucker Monkey Bars BIKE adaptér"